Summer Travel Style Guide
Whether you're jetting off to a tropical paradise or exploring a vibrant city, packing the perfect summer wardrobe is half the fun. To help you get inspired, here are five destination-inspired looks that will have you feeling travel-ready. From breezy dresses to chic accessories, these pieces are versatile, comfortable, and effortlessly cool.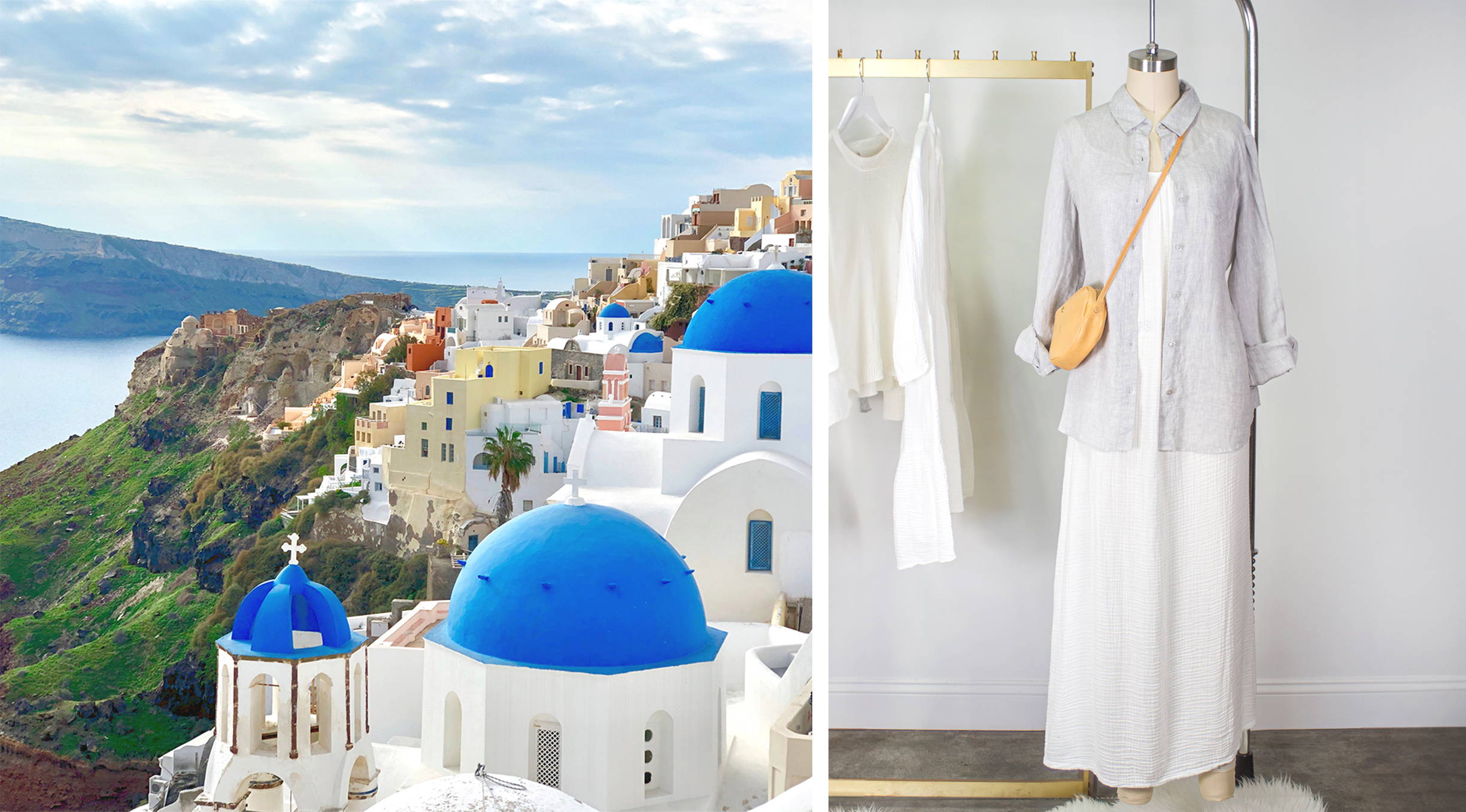 Stay cool with fresh neutral hues in breathable fabrics like linen and cotton gauze. We styled the Paloma Button Down over the Naomi Dress paired with a leather crossbody bag a crisp look, perfect for a day of exploration.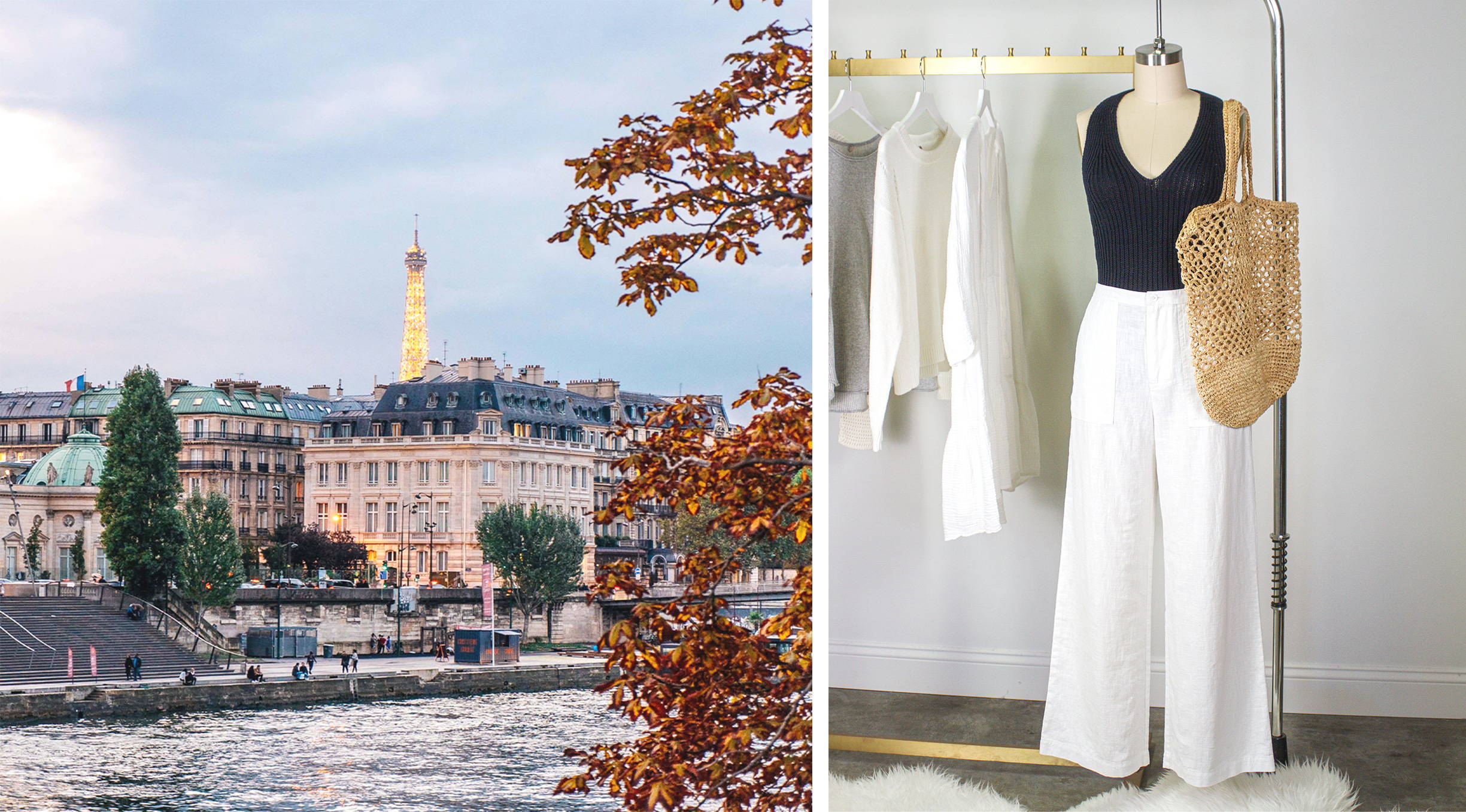 Feel chic and comfortable as you enjoy a picnic by the Eiffel Tower, or take a stroll through the Louvre. We paired the flattering and comfy Monaco Pant with the Knit Halter for a sculpted, summery look. Complete the look with a sand-colored tote bag.
Take a trip to Margaret's hometown and explore Ross Castle in the Paloma Button Down and Provence Circle Skirt. Finish your look with a cozy sweater like the Katarina BF Vee. We recommend draping it over your shoulders for a an effortless touch.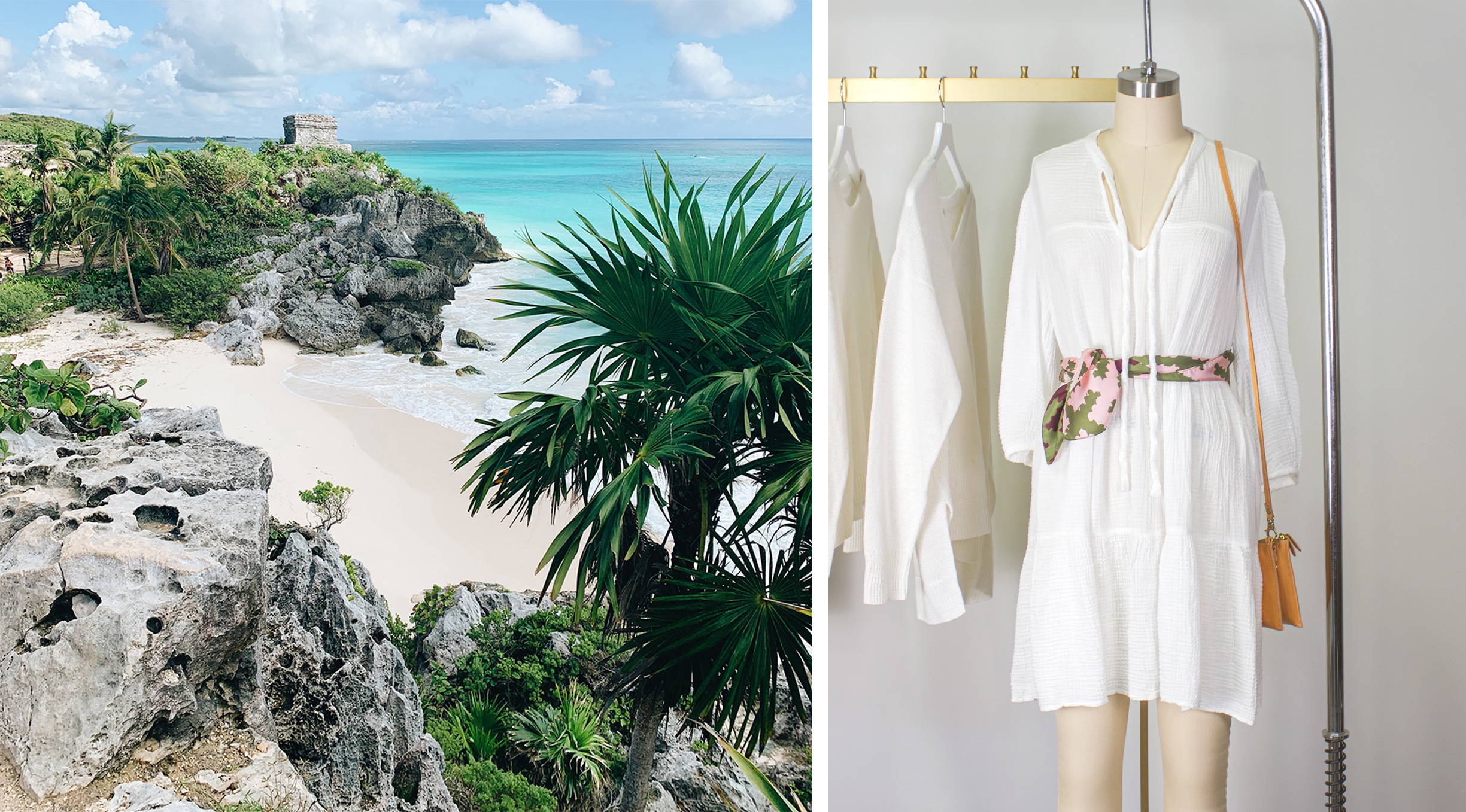 Stroll along crystal clear waters in our aptly named Tulum Dress. Want to define your waist? Use a silk scarf! It's an easy way to add shape and colour to your breezy vacation dresses.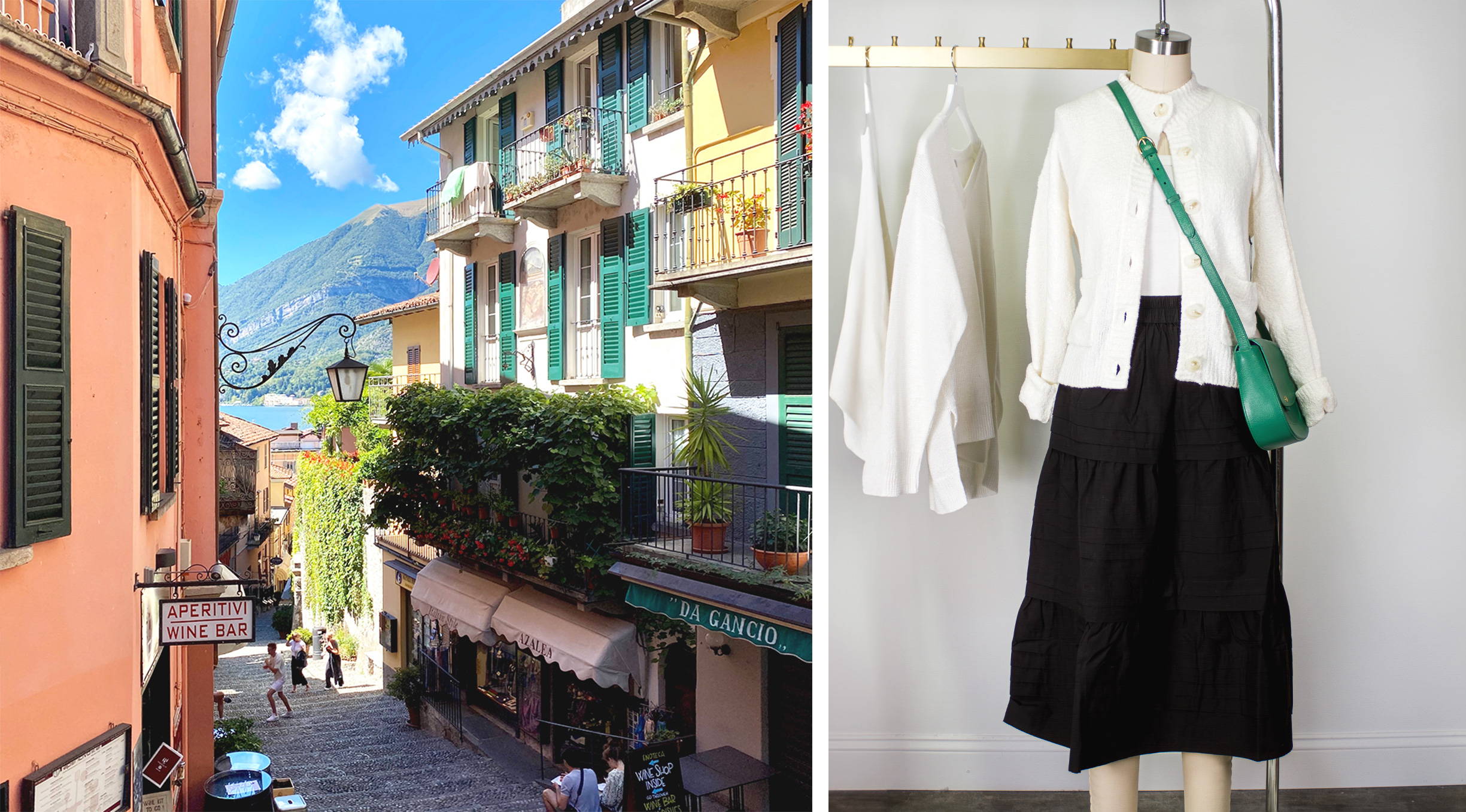 Embrace the effortlessly elegant Italian style by blending textures. We combined the Lorraine Cardi, Lola Skirt, and Rib Tank for a voluminous, yet sophisticated look. Add a pop of colour with a vibrant crossbody bag.