Introducing our Fall collection: a fusion of San Francisco cool and 1970's nostalgia. Get ready to rock retro vibes as we transport you to a time when colours were bold and details were daring. Our season is a seamless blend of then and now, capturing the free spirit of San Francisco streets and the iconic 70's groove. Don't miss our specially curated Spotify playlist that captures the rhythm of the era.
As the leaves begin to don their autumnal hues, our color palettes for this fall embrace the warm embrace of toasty reds, mossy greens, and hazy lilacs - a nostalgic nod to the vivacious 1970's. Immerse yourself in the essence of our Fall '23 moodboard, where we've woven together a tapestry of influences that hark back to one of the most distinctive decades in history.
From the vibrant trends that defined an era, we've plucked the chicest details to weave into our designs. Our Annie Stripe Tee is a not-so-basic tee that blends retro colour with contemporary comfort and fit.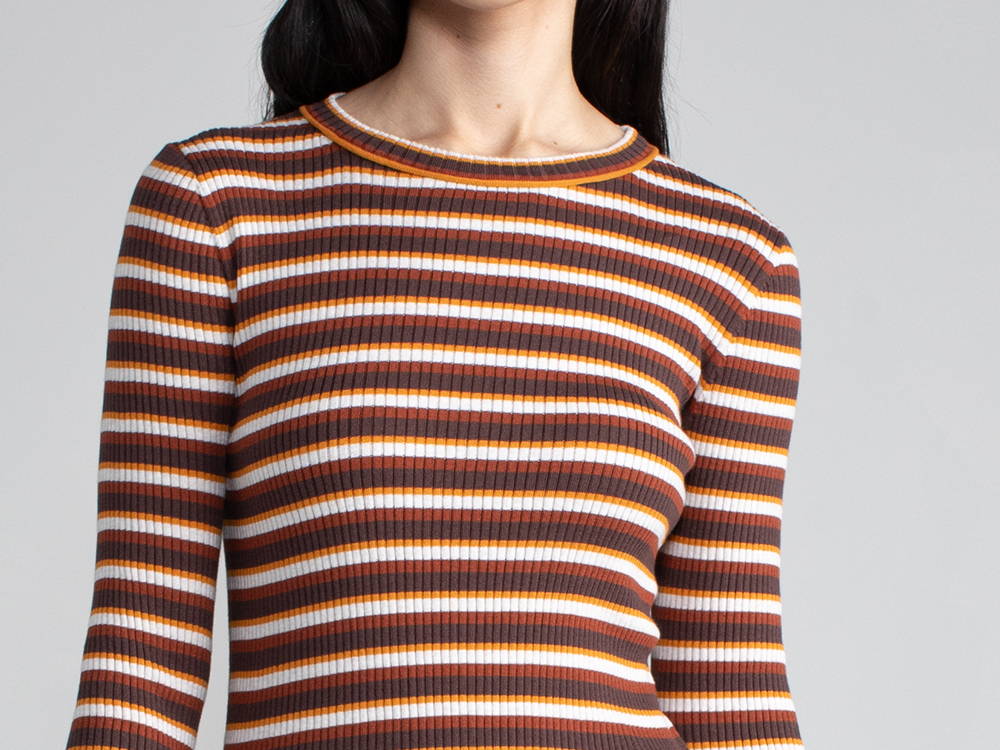 Crafted in the heart of Los Angeles from pure 100% cotton, our Tie Dye Tees stand as a quintessential signature of our brand. Infused with the vibrant essence of the West Coast, each tee is meticulously brought to life through a crystal dye process, resulting in a unique kaleidoscope of shapes.
Hailing from the charming streets of San Francisco, our label finds its muse in the city's rich history and eccentric spirit. With every tie-dye swirl and hue, we pay homage to the bay. These tees are more than just fashion; they're an artistic reflection of our devotion to San Francisco's vibrant heritage, seamlessly connecting the past with the present in a tapestry of color and creativity.