PLATED WAFFLE KNITS – FALL 2023 COLLECTION


THOUGHTFULLY DESIGNED, INSIDE & OUT
Knitting isn't just about crafting garments; it's an artistic endeavor that intertwines colors, techniques, and materials to produce pieces that are not only visually appealing but also functional. One such technique that adds a touch of dimension to knitted fabrics is plating.
Plating involves a dual-needle bed, where one set of needles represents the outer color while the other embodies the inner hue. This creative dance of colors results in a mesmerizing iridescent knit, a harmonious fusion of two distinct shades brought together by the rhythmic weaving of threads.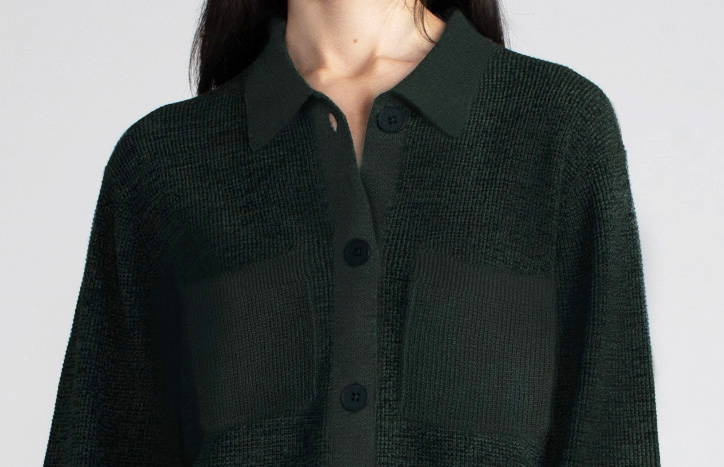 One of our favourite examples of this technique is the Shirttail Waffle Crew. This classic fitted basic boasts a tubular binding encircling the thumbhole, reminiscent of a cozy mitten. This meticulous touch serves a functional purpose – preventing fraying and ensuring longevity. The thumbhole crew effortlessly balances a casual and sporty vibe, making it a versatile addition to your fall wardrobe.
The beauty of plated knitting extends beyond aesthetics. The deliberate choice of working with a tight tension reaps multiple benefits. By keeping the stitch pattern close-knit, the fabric gains a distinct texture that enhances its overall allure. Additionally, this technique prevents unwanted sheerness, ensuring that the garment strikes the perfect balance between fitted and insulating.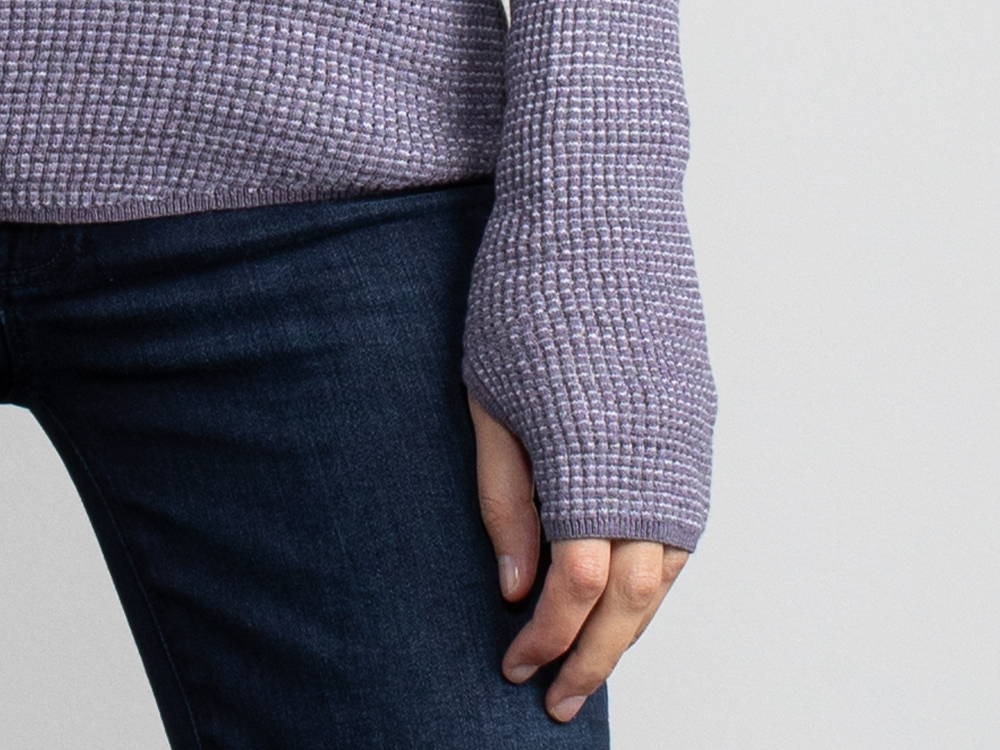 In the world of textiles, material choice is paramount. The breathable durability of cotton fibers ensures that the intricate plating technique retains its charm through time, allowing you to enjoy your knitted masterpiece for seasons to come. And the best part? You can bid adieu to the worries of delicate handling. Embracing the practicality of machine-washable cotton, caring for your plated knits becomes a breeze, adding an element of convenience to your stylish journey.
With its captivating technique and meticulous detailing, our plated cotton waffle knits become more than just clothing – they become wearable works of art. So, whether you're seeking the perfect blend of style and durability or an opportunity to embrace the magic of dual-colored threads, plated knitting has something truly special to offer.