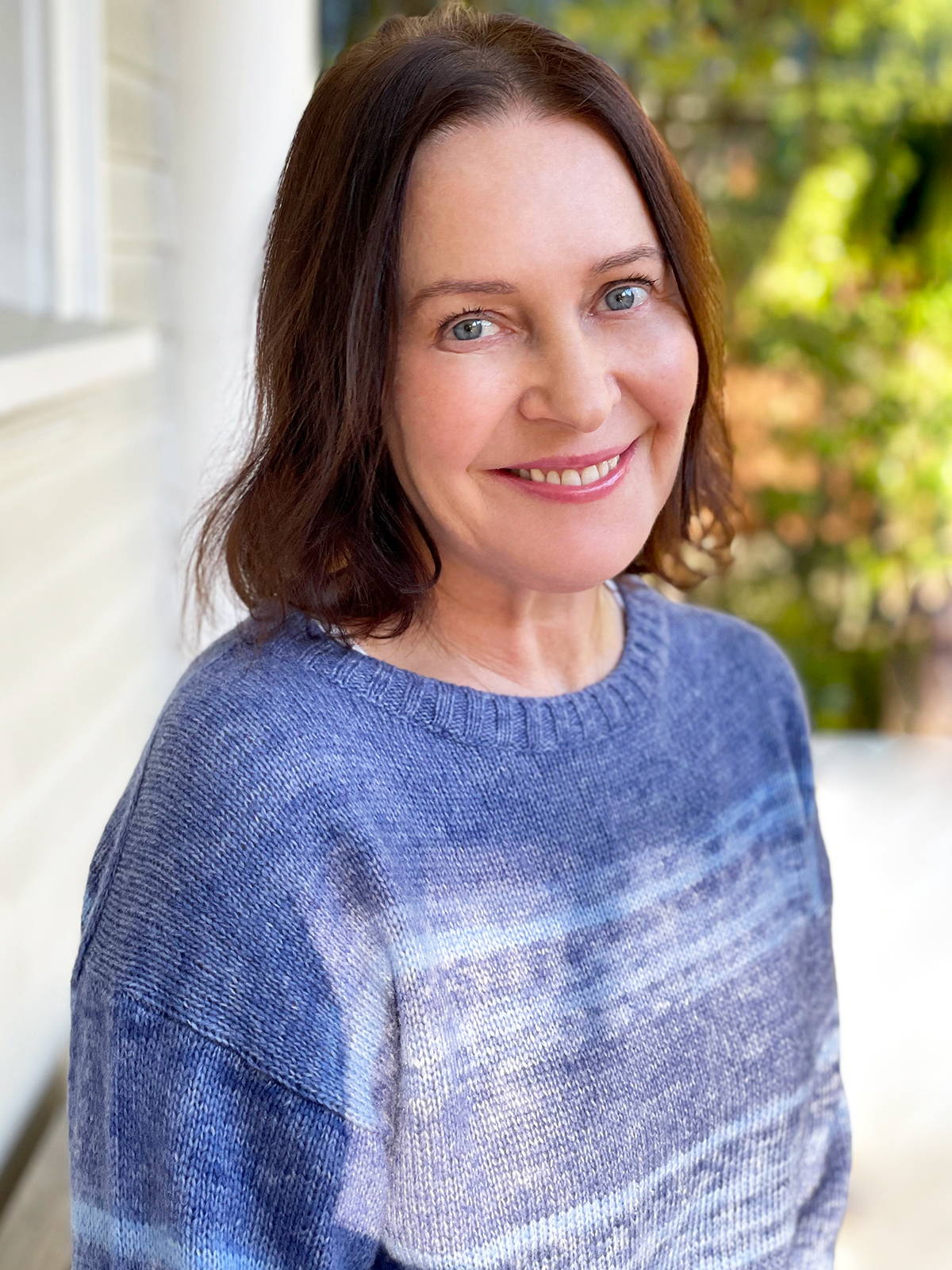 I always say I was born with knitting needles in my hands. By the age of three, I sat at my mother's knee, knitting my first scarf. From there I moved on to socks, and by age nine, I was making sweaters. Knitting wasn't a hobby at the working farm where I grew up in County Kerry on the windswept coast of Ireland. It was a necessity. Back then, there were no store-bought clothes for the twelve O'Leary kids. We were quite a brood!

As the second eldest, each sweater I made had to be durable and well-constructed because it would be handed down to the younger ones with darned elbow holes when they showed wear. We relied on those thick wool sweaters to protect us against the chilly, damp climate, when we milked the cows or turned the peat.
Looking back, I see now that life on our humble farm guided my designs toward comfortable, timeless garments that make us happy when wearing them.
Little did I know how our simple way of life would instill the values that inspire me as an entrepreneur and shape my personal lifestyle. Sustainability may be the current buzzword, but for me, mindfulness about our environment was our way of life. Not a scrap was wasted.
To this day, I reach for a sumptuous, soft sweater rather than the thermostat in winter, and I always feel comforted when I put on my luxurious cashmere! With a passion for high touch, low impact yarns, I ceaselessly search the world for the most sumptuous cashmere, finest Merino wool and linen as well as the softest organic cotton.
You can often find me among the redwood trees on Mt. Tamalpais or the fog-shrouded beaches surrounding my hometown of Mill Valley, California.
Over the years, my sweaters evolved far beyond the simple creations of my youth into the casual luxury I am obsessed with today. I design pieces that I believe my customers, friends and I would want to live in. In fact, my great inspiration as a designer comes from the color palette and natural textures of the world right outside my door.
With gratitude to you for visiting,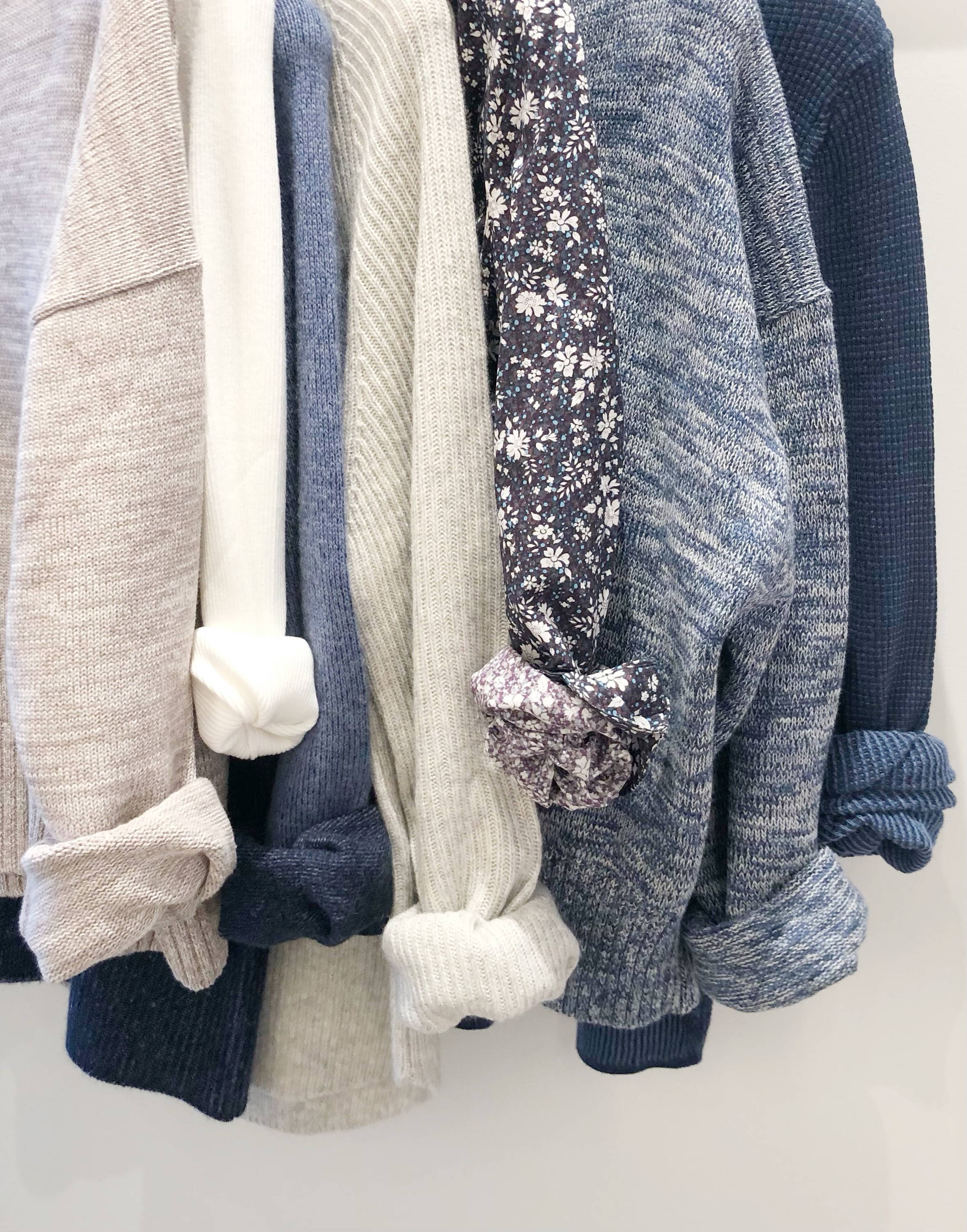 After years dressing some of the world's most stylish women, Margaret O'Leary has developed an international following as a fashion visionary. Her designs have been seen on Madonna, Oprah, Lana Del Rey, Miley Cyrus, Carla Gugino, Jane Fonda, Gwyneth Paltrow and Kate Hudson. They choose Margaret's knitwear because they value the sustainable luxury of her creations.

Margaret's design sensibility is always in step with current runway fashion, but never simply trendy. Her collections transcend fads to marry understated elegance with a relaxed sensibility and the effortless chic of her adopted home in northern California. After emigrating from Western Ireland to San Francisco in 1990, Margaret began doing what she knew best - creating hand-loomed knitwear in her tiny apartment. Those designs sold quickly to local boutiques and within a year were discovered by Barneys.
That distinctive knitwear line grew into a full collection and led to opening the first Margaret O'Leary retail store on Claude Lane in the city's Union Square neighborhood. There are now twelve Margaret O'Leary boutiques across the United States.
With a signature feel that comes from the finest, supremely soft, earth-friendly fibers, including Margaret's favorite Scottish cashmere, each piece is produced with exceptional care and attention to detail - the mark of a founder-owned family business.
To stay in touch with her clients and learn about their experiences wearing her designs, Margaret is often found visiting her boutiques throughout the country. Inspired by her travels, notably shopping some of the great vintage stores and flea markets from Paris to Mumbai, Margaret adds, "I believe the past can inspire the future if only we pay close attention".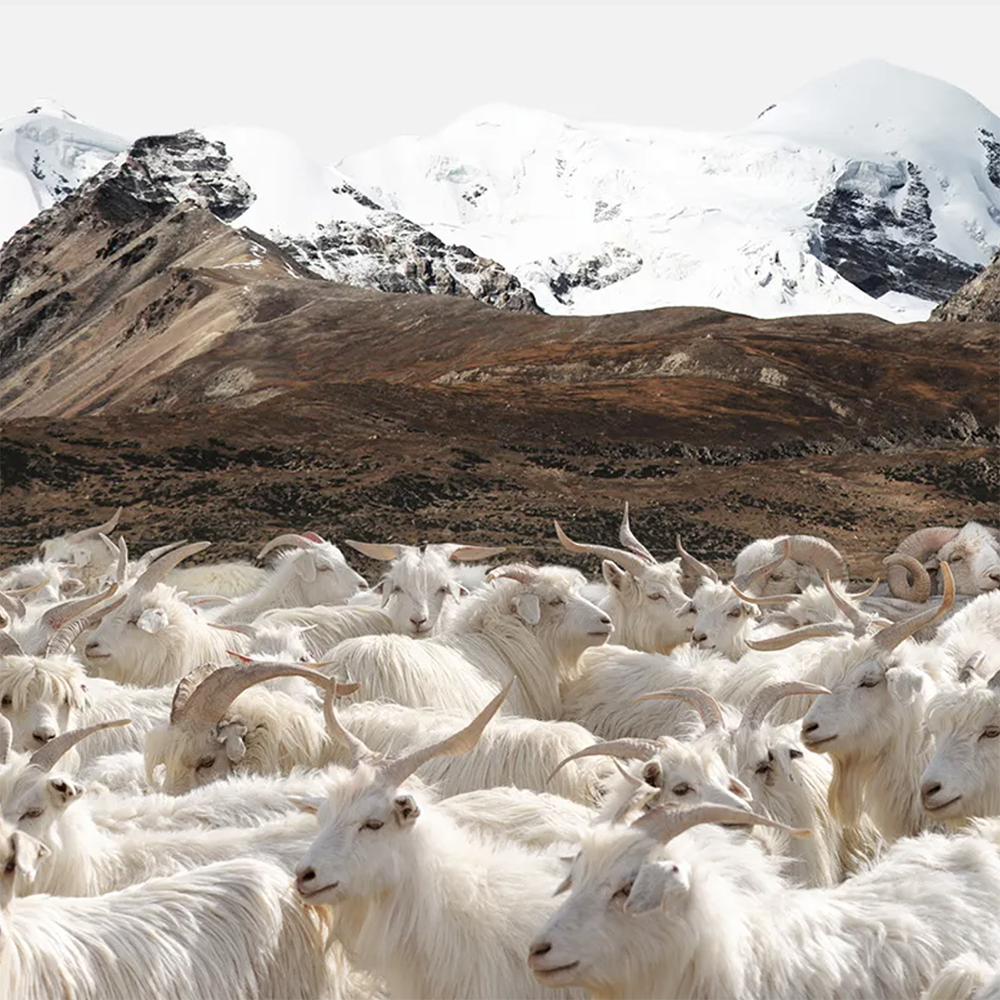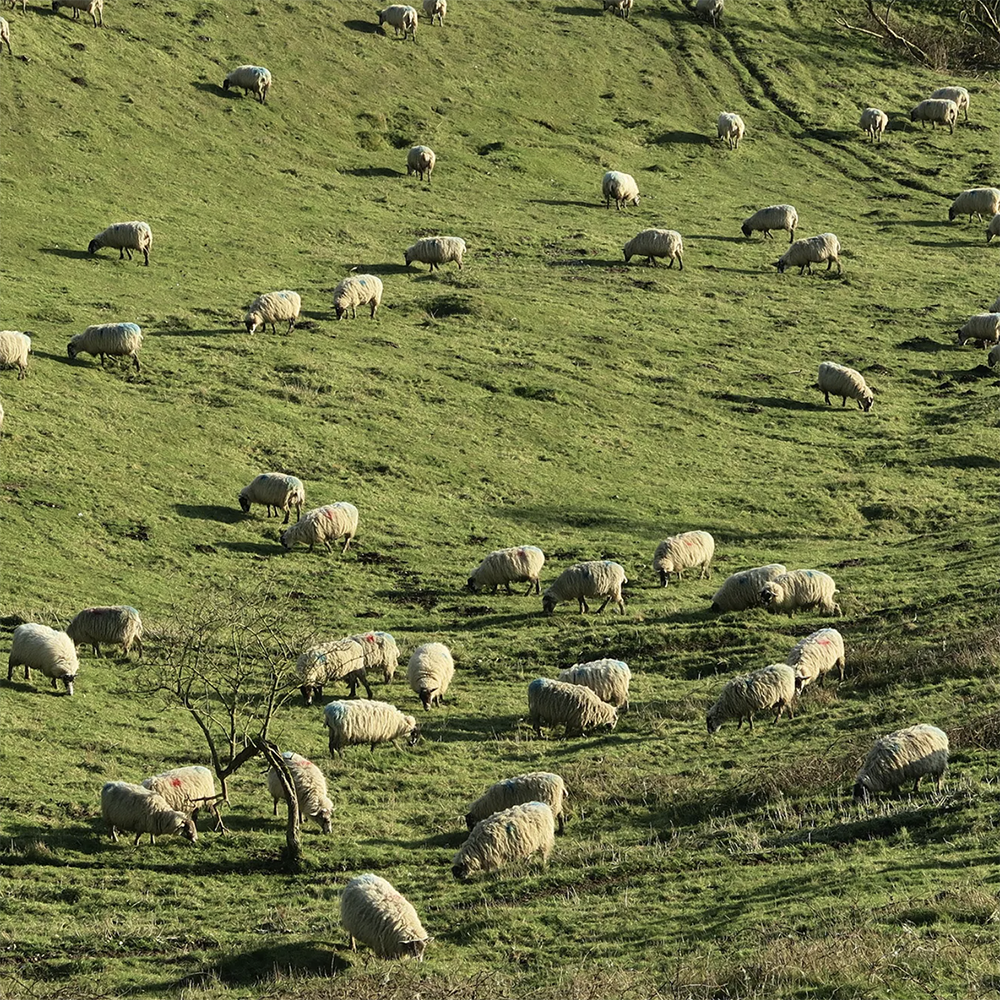 The exquisite, plush cashmere favored by Margaret comes from the downy white undercoat of goats responsibly raised and cared for in the high mountains of Mongolia. This long-fiber cashmere is hand-combed, then spun, colored and crafted in Scotland at a 150 year-old Scottish spinning mill rising up from the banks of Loch Leven, renowned for its pure soft water. The mill takes pride in honoring the ways of the past, and continues its long tradition of producing heirloom quality yarn utilizing environmental practices.
Sustainable in every sense, the Merino sheep's wool grows back each year after its fleece has been harvested. We choose 100% Merino wool, renowned for its remarkable versatility as one of nature's most sustainable fibers. Softer and lighter than any other wool, the Merino wool we use wicks away moisture to keep you dry when the temperature rises and cushions you with warmth when it drops.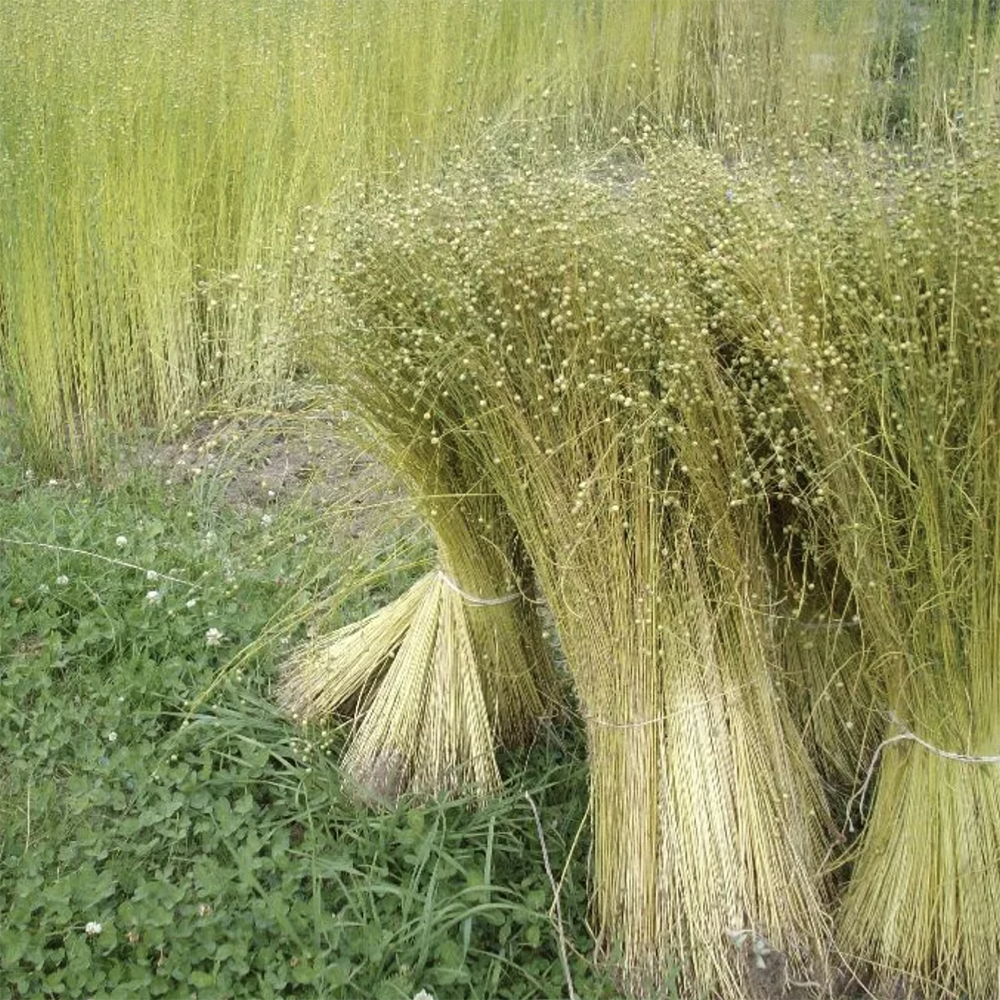 Safe and buttery against the skin, organic cotton gives you the peace of mind that comes with knowing you made the right choice for your own well-being and the well-being of the Earth. Whenever possible, our cotton garments are made with organic cotton. Grown without harmful chemicals and processed with low-impact dyes, our organic cotton is soft, breathable and toxin-free.
Margaret selects superior, tightly woven linen to ensure that all her lighter-weight designs are elegant and comfortable. Both of these qualities endeared the fabric to royalty throughout its rich history. To create linen, fiber is extracted from earth-friendly flax, a pest-resistant crop that requires only rainwater and little or no fertilization. The strong flax fiber absorbs moisture and sits lightly against the skin. Linen's yarn-spinning also conserves resources since the whole flax plant is used, and minimal energy is consumed in the process.