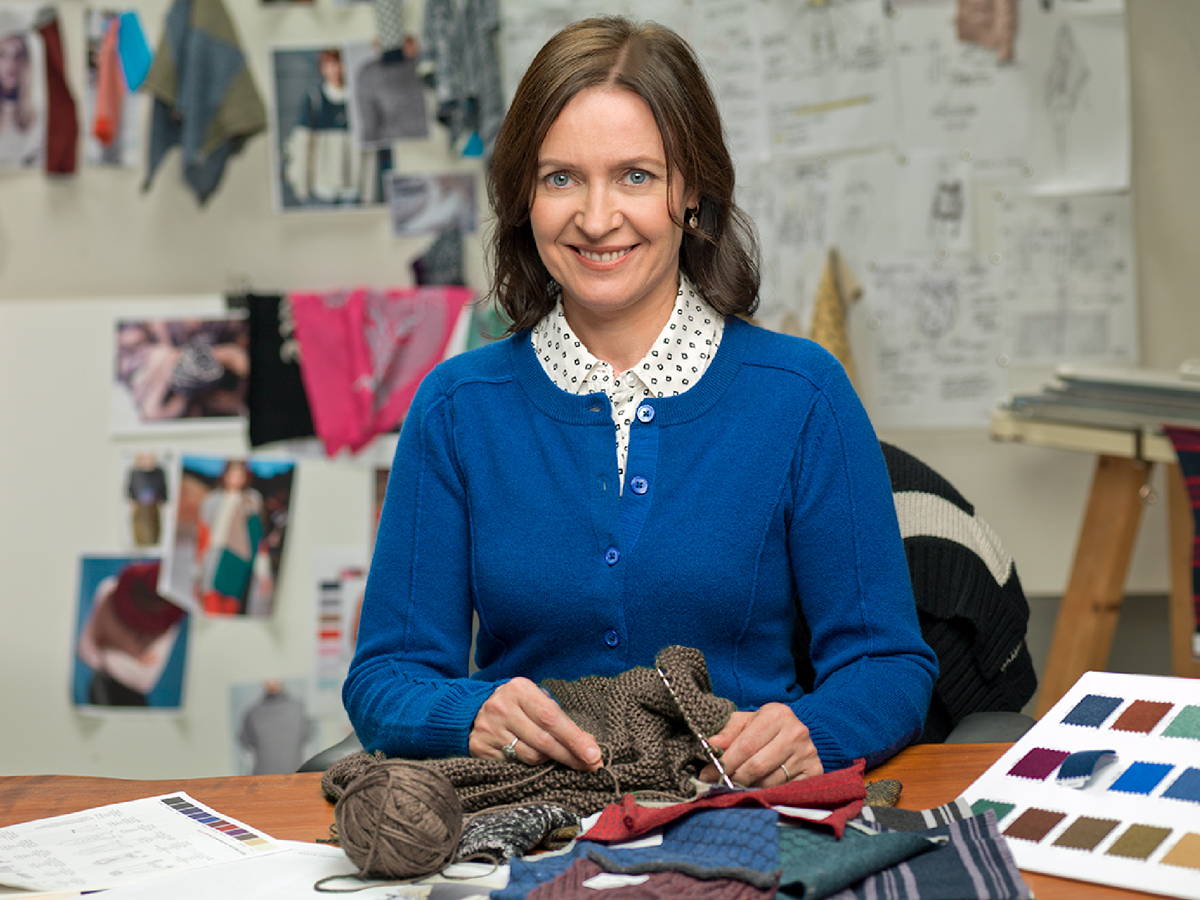 'I always say I was born with knitting needles in my hands.'
By the age of three, I sat at my mother's knee, knitting my first scarf. From there I moved on to socks, and by age nine, I was making sweaters. Knitting wasn't a hobby at the working farm where I grew up in County Kerry on the windswept coast of Ireland. It was a necessity. Back then, there were no store-bought clothes for the twelve O'Leary kids. We were quite a brood!
As the second eldest, each sweater I made had to be durable and well-constructed because it would be handed down to the younger ones with darned elbow holes when they showed wear. We relied on those thick wool sweaters to protect us against the chilly, damp climate, when we milked the cows or turned the peat.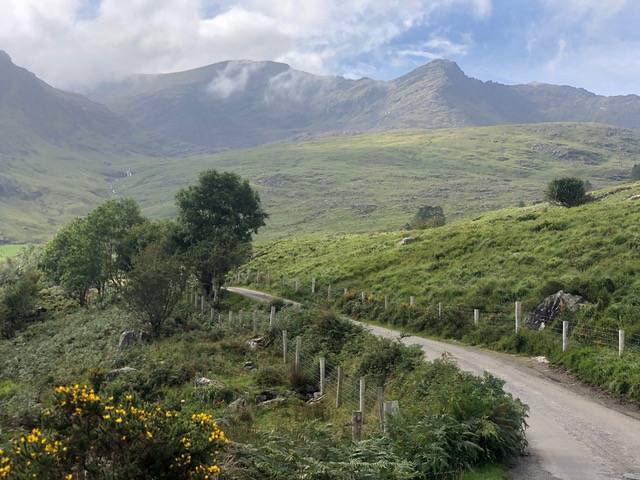 The road to my childhood cottage in Ireland.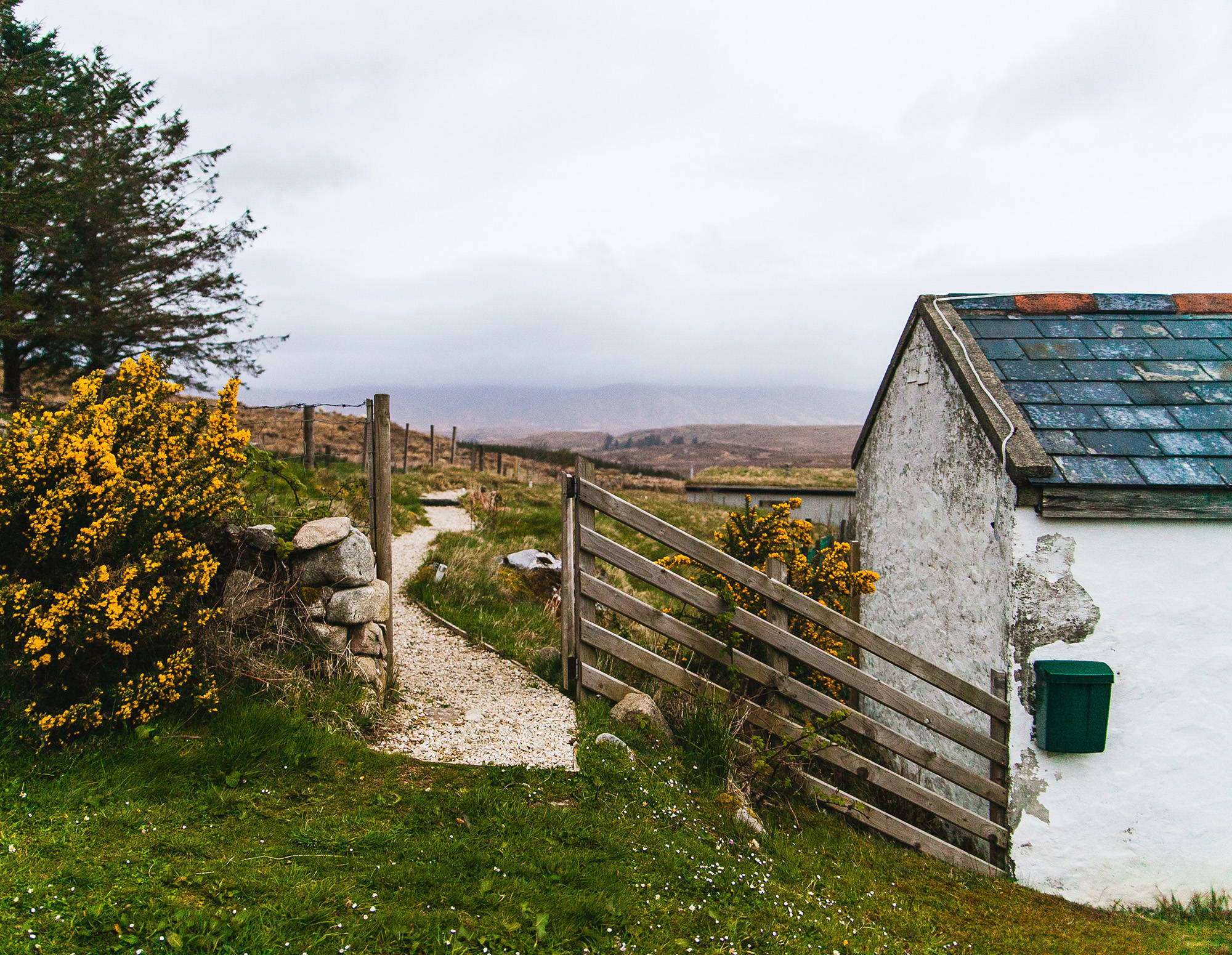 'Looking back, I see now that life on our humble farm guided my designs towards comfortable, timeless garments that make us feel happy when we wear them.'
Little did I know how our simple way of life would instill the values that inspire me as an entrepreneur and shape my personal lifestyle. Sustainability may be the current buzzword, but for me, mindfulness about our environment was our way of life. Not a scrap was wasted.
To this day, I reach for a sumptuous, soft sweater rather than the thermostat in winter, and I always feel comforted when I put on my luxurious cashmere! With a passion for high touch, low impact yarns, I ceaselessly search the world for the most sumptuous cashmere, finest Merino wool and linen as well as the softest organic cotton.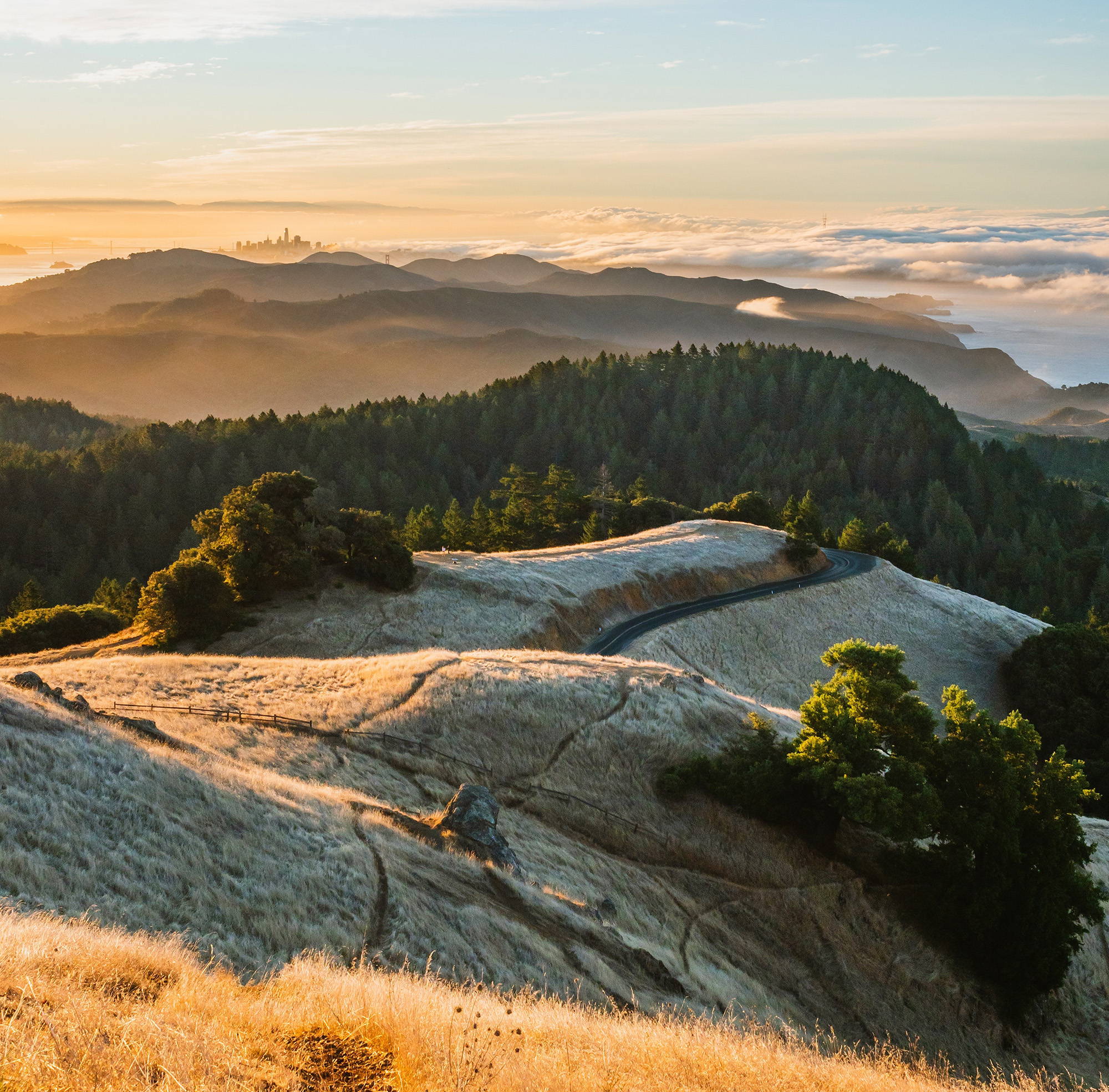 A long way from Ireland, but equally stunning and inspiring: Mt. Tamalpais looking south to San Francisco.
'You can often find me among the redwood trees on Mt. Tamalpais or the fog-shrouded beaches surrounding my hometown of Mill Valley, California.'
Over the years, my sweaters evolved far beyond the simple creations of my youth into the casual luxury I am obsessed with today. I design pieces that I believe my customers, friends and I would want to live in. In fact, my great inspiration as a designer comes from the color palette and natural textures of the world right outside my door.
Equally important to me is supporting women in all walks of life. I'm proud to collaborate with local and global artisans to help enrich their lives. From my experiences with these talented women, I know first hand that for them as for me, every stitch counts.

With gratitude to you for visiting,
Margaret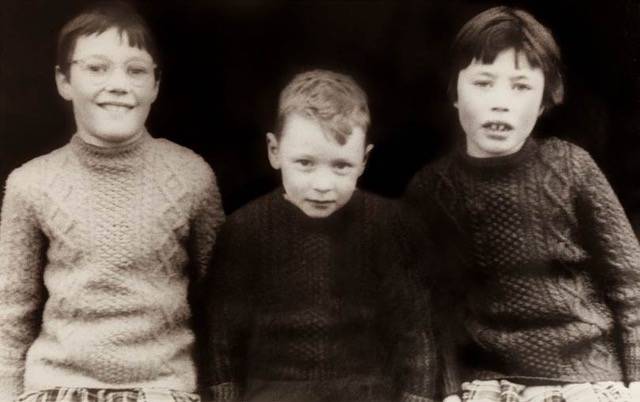 I'm the kid on the left, age 9. We had no camera, this was a school photo. My mother hand knitted all our sweaters (you can see they all have the same Aran pattern) and she sewed the kilts we're wearing. There were no "shop bought" clothes in our family.