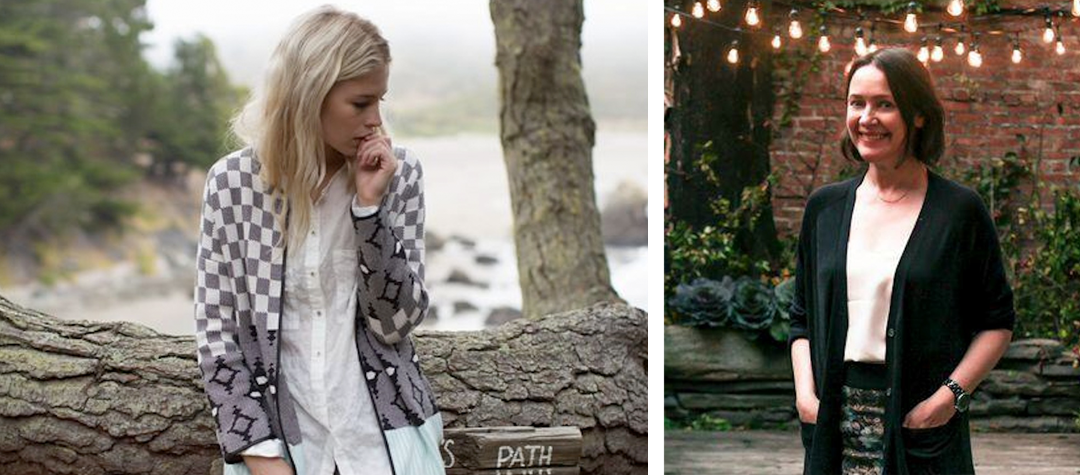 MARGARET O'LEARY – KNITWEAR DESIGNER
We're thrilled to interview Margaret O'Leary, the inspiring owner of the gorgeous knitwear line, Margaret O'Leary! As a coveted designer, Margaret's pieces represent the best of the West Coast's Casual Chic lifestyle, all while paying homage to her Irish heritage. Her passion, creativity and inspiration shine through each of her gorgeously crafted pieces, and her fairy-tale story will leave you inspired for your Monday morning!
Who or what inspires you?
My greatest inspiration as a designer comes from the world outside my door. The San Francisco Bay Area is a cornucopia of inspiration for me. I especially love hiking in the redwoods and walking our fog-shrouded beaches. The hills, the sea, the mood… It's always sweater weather here!
We are so inspired by your journey creating your own knitwear pieces in your home, to having stores nationwide. What has the experience been like over the last 20 years?
A fairy-tale journey, actually. When I look back it is rather amazing, but every day calls me to look forward and make the most of the incredible opportunities I have been given. I try to lead by example, work hard and have a little fun along the way.
You're originally from County Kerry Ireland, how has your heritage inspired your line and pieces over the years?
Growing up poor on a working farm in rural Ireland meant there were few store-bought items. Looking back it sounds kind of romantic, but my sisters and I learned to knit when were little so we could make clothing for the family. I am blessed with this strong practical foundation which now allows me to knit in ways most people can't. I use this to explore the different styles and approaches you find in our Collections. Look hard enough and you can see a bit of Irish peeking through…
Where do you find everyday creativity to continue to create such beautiful and inspiring pieces and collections on a regular basis?
I wake up every day and think about what my friends would like to wear. Then I go to the stores and meet customers from ages 22 to 72 who tell me what they like about my designs. I am inspired and informed directly by this customer feedback and I feel so fortunate as a Designer to get immediate feedback from so many loyal fans.
How would you like to see Margaret O'Leary evolve over the next 3 – 5 years?
We work very, very hard to keep things real here at MOL Inc. Quality and Fit our buzzwords and we do things that can only be done at a family-owned and operated company. We hope to grow a bit more, but only if we can do it in ways that honor our customers, our collections and our magnificent and irreplaceable Team.
What are the three pieces for fall you can't live without?
Oh, tough question… I suppose I couldn't live without our St Moritz (in every color), our LA Coat and our Tweed Leggings. Take a peek at www.margaretoleary.com. But it's not fair to ask me which of 'my children I love the most!'
What's the best advice you've ever been given?
"You can't un-fry an egg, Margaret". It is a wonderful Irish way of telling us to be as present as possible because everything we do has an impact on others and the world around us. And once we do it, we can't take it back.
We love how traveling sparks your creativity! How has traveling changed you personally and professionally?
Traveling takes me out of the day-to-day, myriad little tasks that make the company run. When I am in a new place I find my creative juices flow more freely and I can think about what I want to design next. I am fortunate to have my Love who travels with me whenever he can, and shares in all of these adventures. The line between work and play can be a little blurry for me, which is a true gift.
What are the top 3 places you'd like to visit in the coming years?
Barcelona, Kyoto and Greece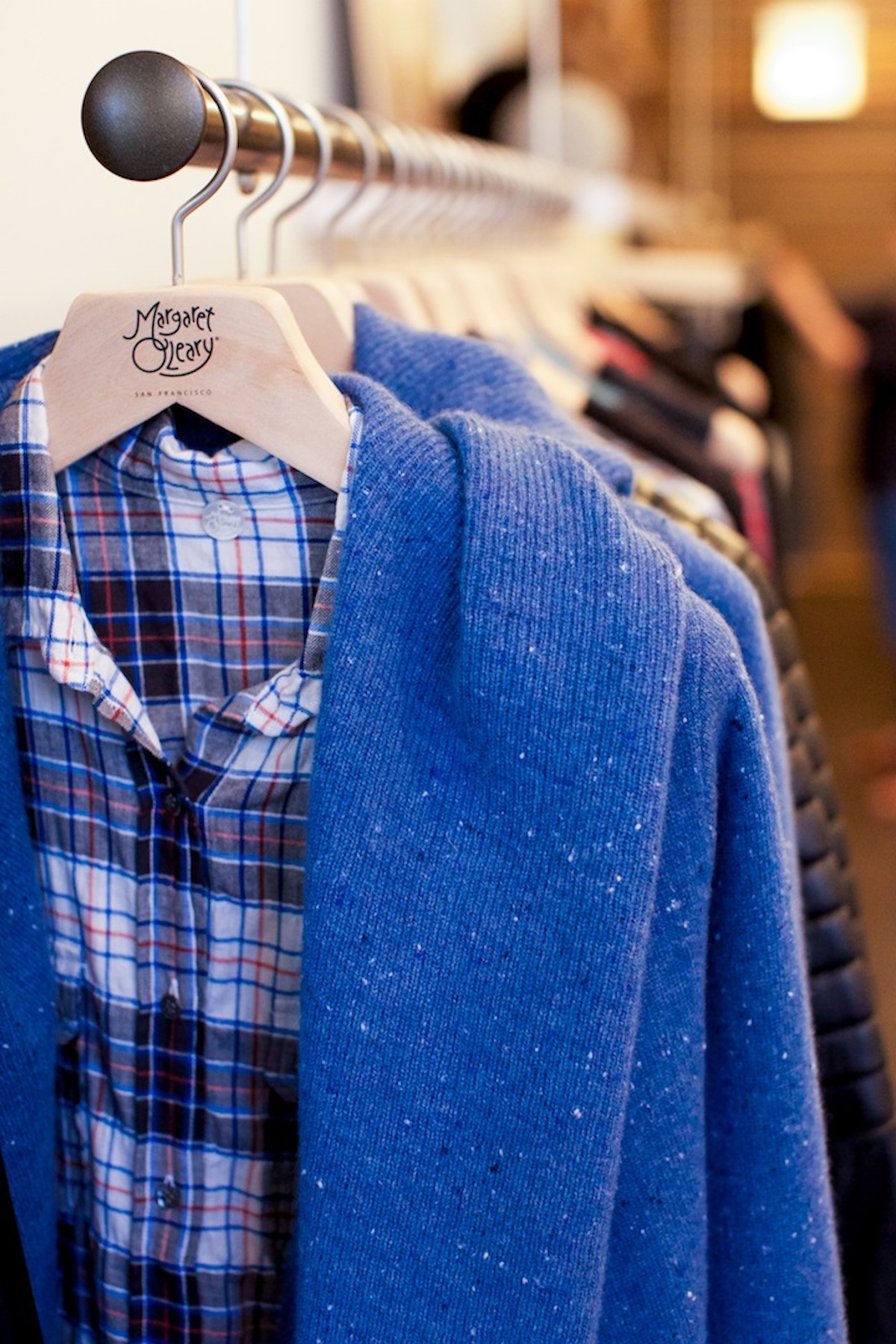 What does being creative mean to you?
I can't sing and I am not a great dancer, so my creativity comes out in color and form. When I am feeling most creative I have strong sense of inner peace and personal fulfillment. I suppose that is why my California Chic aesthetic lets you be who you are. I use so much cashmere because the sensation it creates is one of psychic inner warmth, as well as outer physical comfort. For me being creative is part of my spiritual journey….